Pics A Massachusetts man accused of using his job as a city's assistant facilities director to hide a cryptocurrency mining operation in the crawlspace of a school has surrendered himself to authorities on Friday morning after skipping his Thursday arraignment. 
A judge issued a default warrant for Nadeam Nahas' arrest yesterday on charges of fraudulent use of electricity and vandalizing a school, in relation with the cryptomining operation discovered under Cohasset Middle/High School in December, 2021. Nahas surrendered to authorities with his attorney this morning, the Norfolk District Attorney's office told The Register. 
Bitcoin mining computers seized by Cohasset Police from the school
The mining setup was discovered by Nahas' boss when conducting a routine inspection of the school two years ago, Cohasset Police Chief William Quigley told us.
The director "noticed electrical wires, temporary duct work, and numerous computers that seemed out of place. After researching and contacting the town IT director, it was learned that this was a cryptocurrency mining operation which was unlawfully attached to the school electrical system," Quigley said.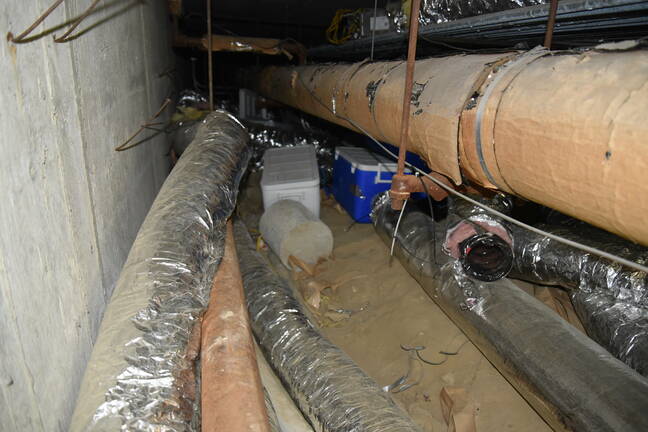 The crypto mining setup under a Massachusetts school
Cohasset police asked the US Coast Guard Investigative Services and Department of Homeland Security remove the machines safely and determine where they came from. After three months of investigation, and Nahas himself allegedly checking out the machines and denying he knew what they were, Cohasset detectives found probable cause to charge him of the aforementioned crimes. He resigned his position with the town in early 2022.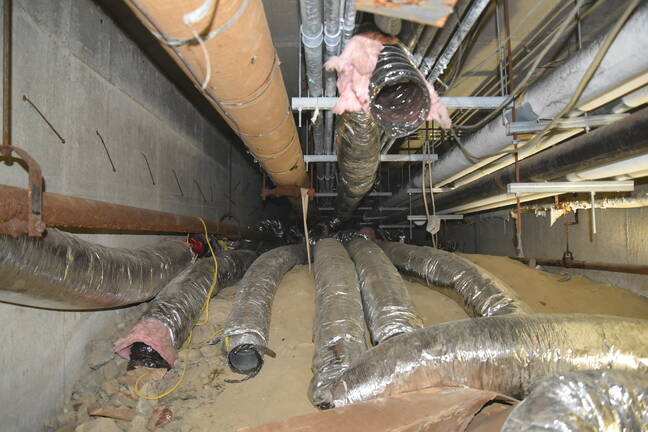 Ductwork used as part of an illegal cryptocurrency mining operation discovered under a Massachusetts school
According to Boston news station WCVB, Nahas is said to have operated his underground crypto mine for eight months before being discovered in December, racking up approximately $17,492 (£14,644) in electricity on the district's dime. 
Strike where the power's cheap – or just steal it
Bitcoin mining requires a lot of power and a recent claimed it uses as much electricity as nation states like The Philippines.
That said, mining Bitcoin or other cryptocurrencies can be profitable if you do it in a state where energy is cheap. Massachusetts is decidedly not one of those states, according to a 2021 map of average US retail electrical prices. 
Electricity prices as of January 2023 show the New England region and Boston, Massachusetts, specifically, to still be considerably higher than the national average.
After entering a plea of not guilty, Nahas was released on the condition the he stay away from all public buildings in the town, as requested by Norfolk assistant DA Mark Assad, his office told us.
Nahas is due back in court in May for pretrial hearings. If convicted, he faces up to two years in prison. ®