In 2021, Microsoft is planning to release exciting new Surface products and software updates for Windows 10. This includes Windows 10X, Windows 10 Sun Valley Update, Windows Cloud PC, Surface Laptop 4, Surface Duo 2, and more.
Windows 10 21H1
The first update of the year is Windows 10's Spring 2021 Update "21H1" and it's essentially based on version 2004 and version 20H2, and it'll be delivered via an enablement package. It's not a massive release, and it does not contain any noticeable changes.
This update comes with quality improvements that should improve the overall user experience. For example, you can expect improvements to Windows Hello and Group policies.
There's a possibility that some of the existing features will be improved using 'Windows Feature Experience Packs,' which is a new way to update and improve the OS without major feature updates.
If you're interested, you can download and install the update today. Version 21H1 is currently available to those in the Insider program. The easiest and safest way to download and install the next feature update is to join the Windows Insider program and enroll in the Release Preview Channel.
If you're a member of the Windows Insider Program, head to the Windows Update page, click on the Windows Insider program settings, and select the "Release Preview channel" to install the update.
While the first update of the year will be a minor release, the second update is said to ship with significant improvements. 
Windows 10 21H2 'Sun Valley'
After the Spring update, Microsoft is planning to launch Windows 10 21H2 update for Windows 10, and it's currently scheduled to land in the fall of 2021 with a new user interface refresh codenamed "Sun Valley."
According to people familiar with the company's, this update will bring rounded corners to the Start Menu, Action Center, and other areas of the operating system.
In addition to these new fancy features, you will now see a "Paste as plain text" option alongside pin and delete. This new feature will allow you to paste the clipboard's text content without its original formatting (font, color, size, etc.).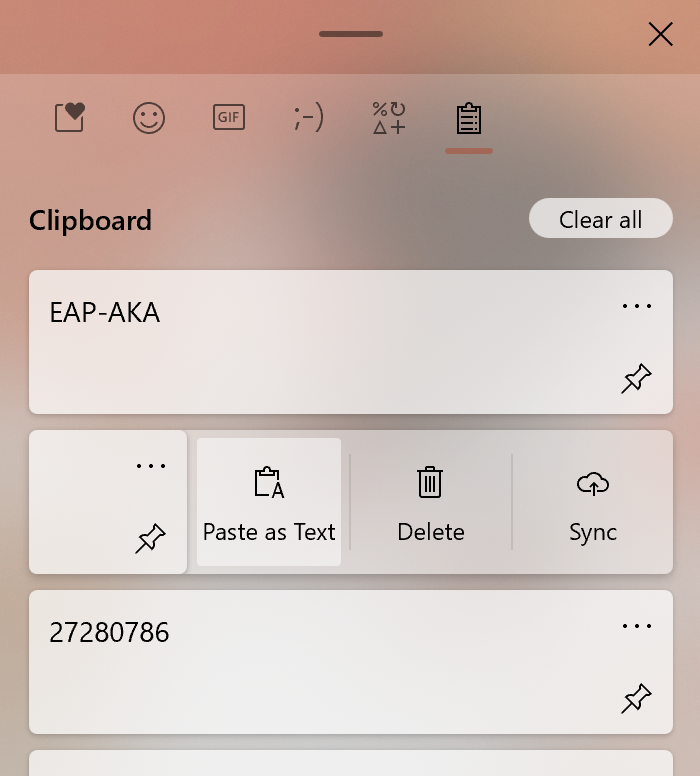 With version 21H2, Microsoft is also slowly migrating legacy apps or tools into modern versions found in the Settings.
For example, Microsoft is working on a new Disk Management tool to simplify the disk partition and volume management process.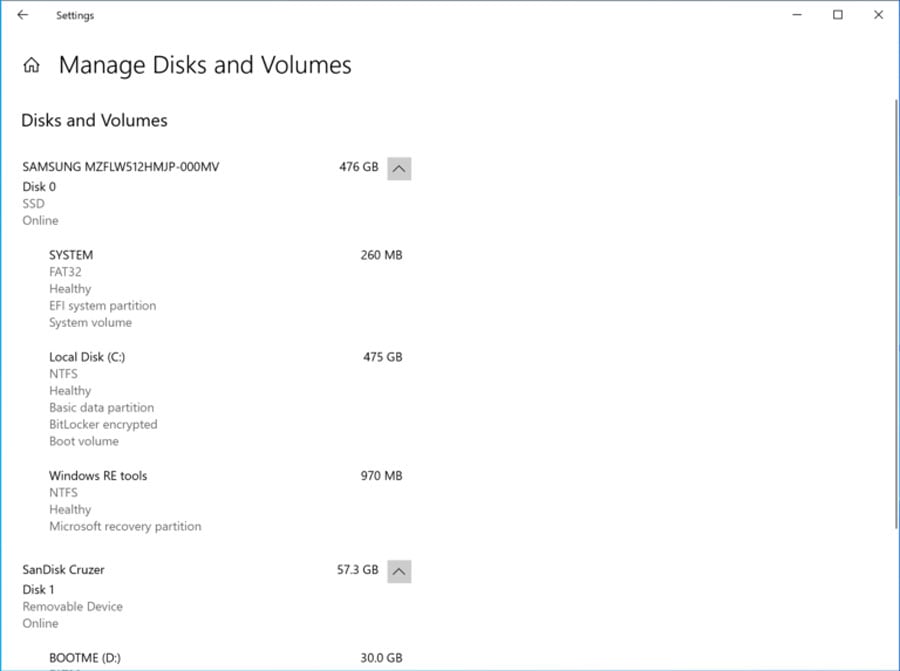 Other new features coming to Windows 10 21H2 Sun Valley include DNS-over-HTTPS, new Battery settings, improved GPU performance settings, and new Task Manager information columns.
Windows 10X
Windows 10X was originally scheduled to launch in Spring, but new reports suggest that the operating system has been delayed again, and it's not expected until the second half of the year.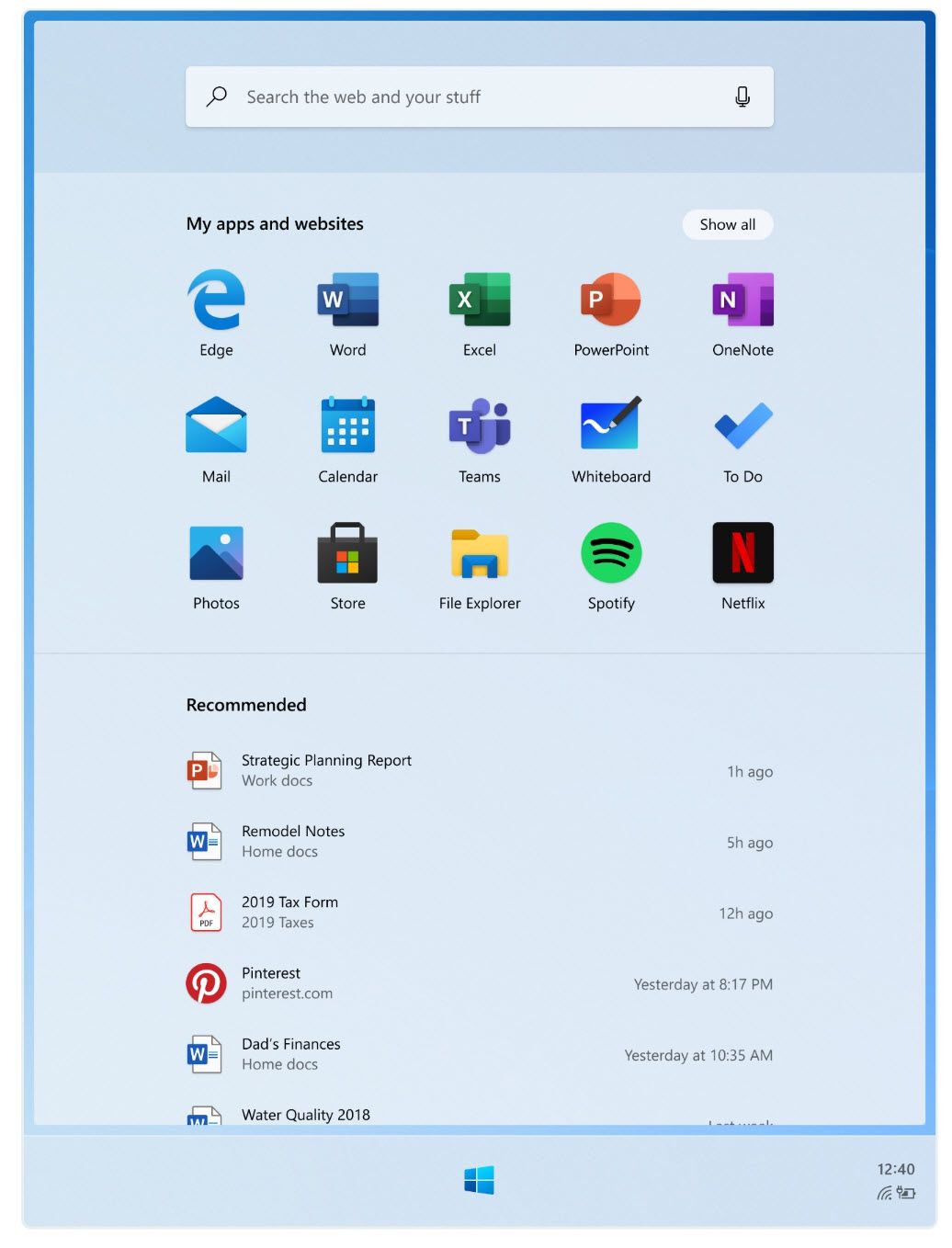 As you may be aware, Windows 10X is a new streamlined version of Windows designed for security and performance. In addition to a new user interface, this version of Windows also comes with new security features, including "Anti-theft protection," designed to prevent thieves from wiping and re-using stolen devices.
Cloud PC
Microsoft has been busy working on a new virtualized Windows PC experience called 'Cloud PC' that will allow users and enterprise customers to run their personal desktop in the cloud and access it remotely using their devices, such as Windows, Android, iOS, and web browser.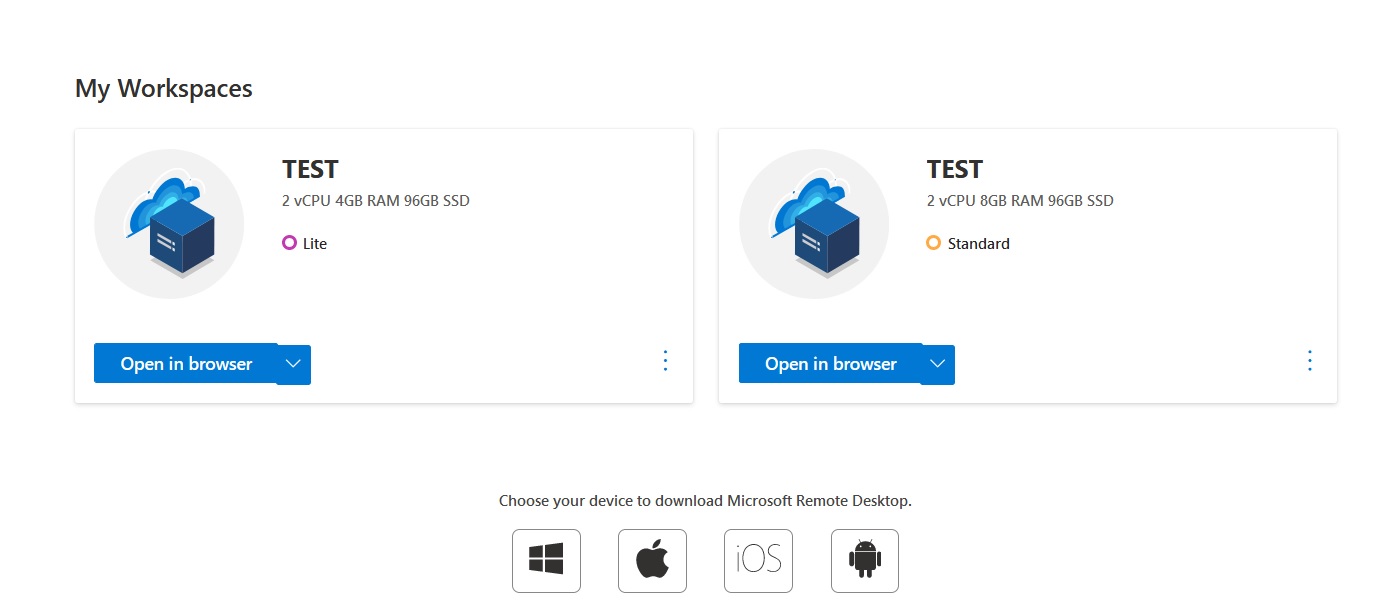 Cloud PC is likely to be a part of Windows 10X to enable Win32 apps streaming support for enterprise customers.
It's important to note that Cloud PC has been designed for enterprise customers, and it will be offered as a paid service, at least initially.
Surface Laptop 4 and Surface Pro 8
In addition to the new Windows 10 versions, Microsoft is also planning to announce the Surface Laptop 4 with Intel and AMD options. Surface Laptop 4 would come with AMD Ryzen 4000 series processors and Intel Tiger Lake-U CPUs according to leaked benchmarks.
Unfortunately, Microsoft is not planning to change the Surface Laptop lineup's design with the next update. The design improvements are now expected in 2021.
Surface Pro 8, on the other hand, is expected to use a new design and up to 32GB of RAM and 1TB of internal SSD storage, but it won't hit the shelves until autumn.