Google is force-installing a Massachusetts COVID-19 tracking app on residents' Android devices without an easy way to uninstall it.
For the past few days, users have reported that Google silently installed the Massachusetts 'MassNotify' app on their devices without the ability to open it or find it in the Google Play Store.
"This installed silently on my daughter's phone without consent or notification. She cannot have installed it herself since we use Family Link and we have to approve all app installs. I have no idea how they pulled this off, but it had to involve either Google, or Samsung, or both," a user wrote in a review on the Google Play Store.
"Normal apps can't just install themselves. I'm not sure what's going on here, but this doesn't count as "voluntary". We need information, and we need it now, folks."
MassNotify is Massachusetts' COVID-19 contact tracing app that allows users who have opted into Android's 'COVID-19 Exposure Notifications' feature to be warned when exposed to the virus.
When opting into this feature, users can select the country and state they want to receive notifications from, and the corresponding states app will be installed on the device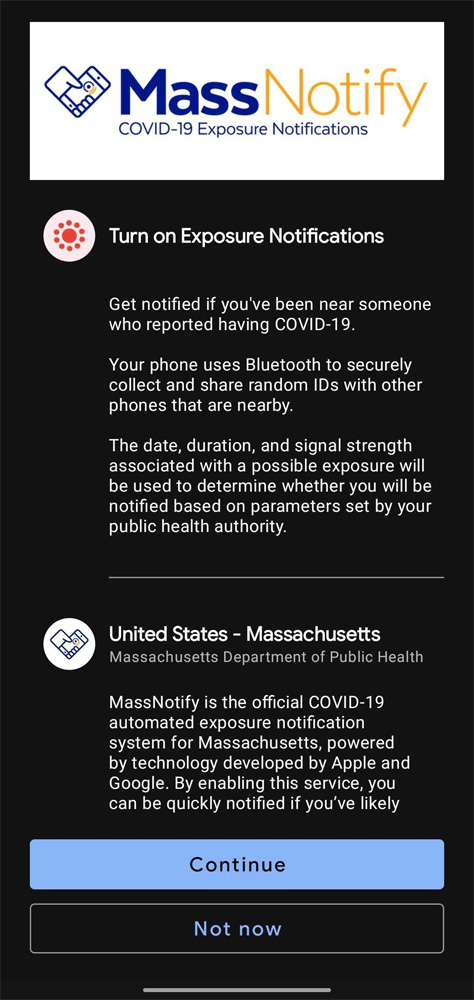 However, Android users state that they have received the application even though they have not turned on the Android Exposure Notification settings on their device.
A YCombinator's Hacker News reader contacted the MassNotify Help Desk and was told that the appearance of the MassNotify app in their app list means that it is installed but not necessarily active.
"The appearance of MassNotify in the app list does not mean that MassNotify is enabled on your phone. The presence of the app merely means that MassNotify has been made available as an option in your phone's settings if you wish to enable it. For more information about this, please see this help center article from Google: https://support.google.com/android/answer/10775533

You can see whether MassNotify is active by going to Settings -> Google -> COVID-19 Exposure Notifications. The "Use Exposure Notifications" toggle at the top of the page will show you whether MassNotify is active or not. From this screen, you can also enable or disable MassNotify at any time."
Many people, though, are reporting that they cannot find any icons for the app, and it is not found when searching for 'MassNotify' in the Google Play Store, and thus cannot uninstall the force-installed app.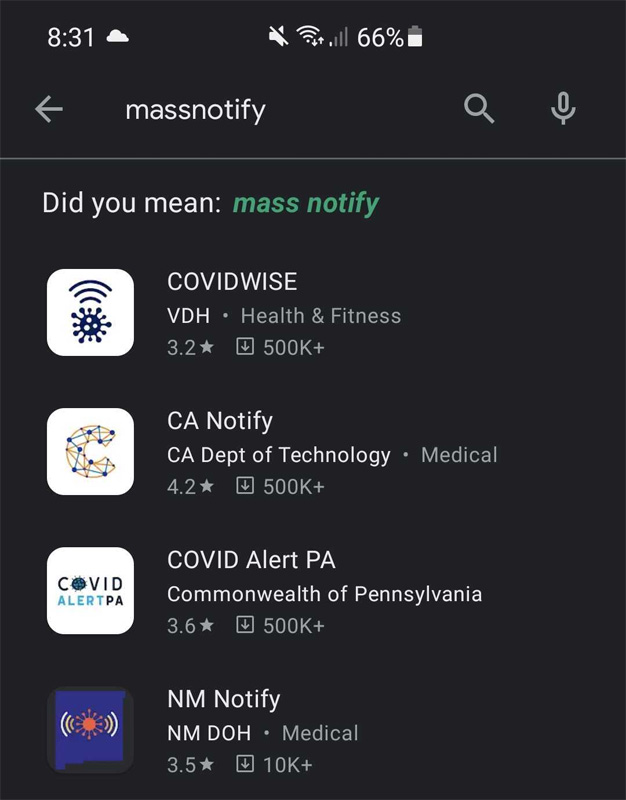 Instead, users have to go to the MassNotify Google Play Store URL that uses the app's internal name of 'Exposure Notifications Settings Feature – MA' and uninstall it from there.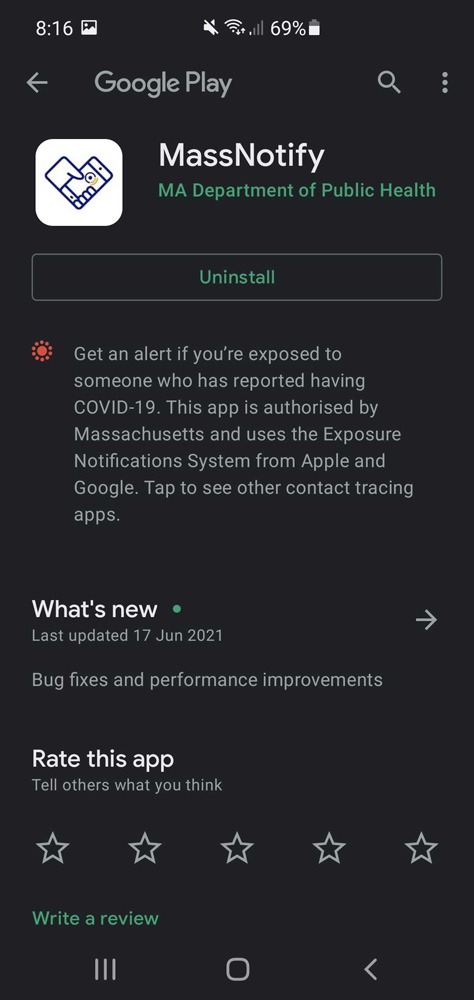 BleepingComputer has contacted Google to find out why the app was installed but has not heard back at this time.