Apple users are experiencing problems setting up new devices or accessing files stored on the cloud due to an ongoing iCloud outage that has lasted for more than 24 hours.
Starting yesterday at 4:45 AM EST, Apple has been experiencing an outage with its iCloud service that prevents users from logging into the service, accessing files, or setting up new devices.
Not much information is available regarding this outage other than Apple stating "Users may be experiencing a problem with this service" on their system status page.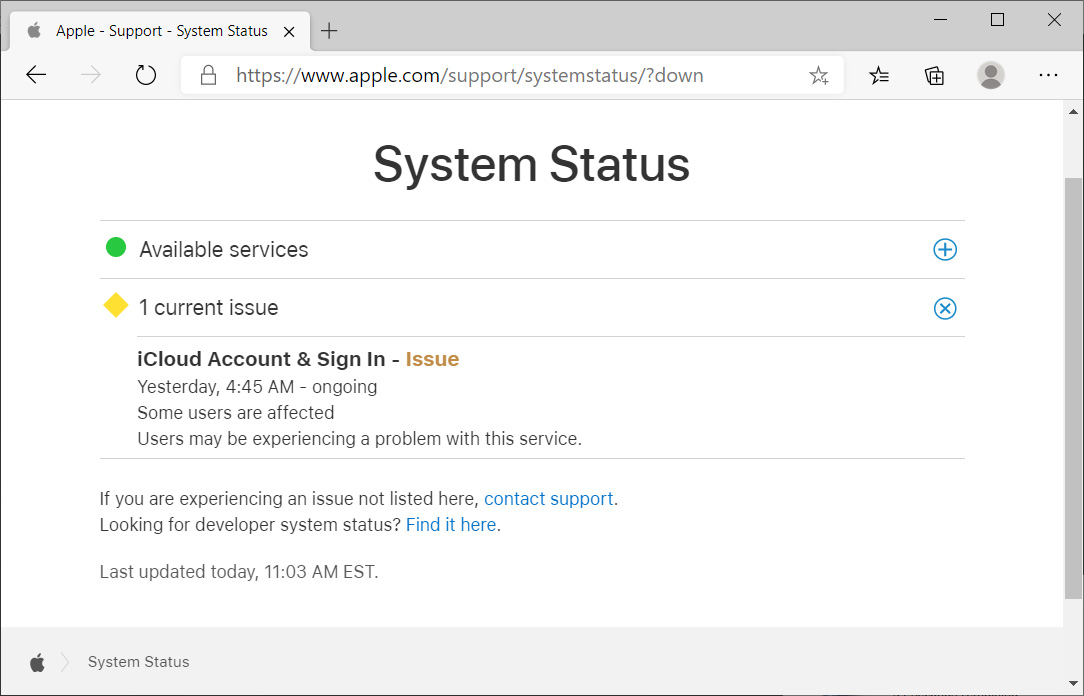 This outage could not have happened at the worst time as people can not activate and finish setting up new Apple devices they received for the holidays.
This issue is not only affecting people trying to activate new devices but is also causing issues accessing data stored on iCloud, such as Photos.
Apple states that the issues were resolved at 4:35 PM EST today, 36 hours after the outage originally started.
Apple has not provided any reason for the outage or responded to our questions.