United States president Donald Trump has signed an executive order banning the use of eight Chinese apps, namely Alipay, CamScanner, QQ Wallet, SHAREit, Tencent QQ, VMate, WeChat Pay, and WPS Office.
The executive order says the apps "threaten national security, foreign policy, and economy of the United States" because China can track users' devices.
"Chinese connected software applications can access and capture vast swaths of information from users, including sensitive personally identifiable information and private information," the order says. "This data collection threatens to provide the Government of the People's Republic of China (PRC) and the Chinese Communist Party (CCP) with access to Americans' personal and proprietary information — which would permit China to track the locations of Federal employees and contractors and build dossiers of personal information."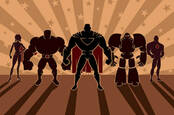 India bans a further 118 Chinese apps as physical and online tensions escalate
READ MORE
This also happens to be the business model of Facebook, Google, Apple, and Twitter. And also of Parler, the social media network that has quickly been adopted by right-leaning folk who feel that other social networks don't appreciate their point of view.
But we digress. The executive order says that the payment apps are part China's plan "to use bulk data collection to advance China's economic and national security agenda." That agenda, the order says, is evident in the attacks on health insurance giant Anthem and the US government's Office of Personnel Management.
The order even leans on India's assessment that some Chinese apps phone home with users' personal data.
The order prohibits "any transaction by any person … with persons that develop or control the following Chinese connected software applications."
Banning the likes of CamScanner or SHAREit shouldn't be too hard: figuring out the IP addresses the talk to and preventing traffic reaching those destinations will not be beyond major ISPs.
The payment apps are more problematic. While a wide range of banks and payments players will be told not to let money flow to the banned apps, it's possible to use stored value in an Alipay wallet to make payments that won't ever touch a bank or Card Network like Visa, MasterCard or American Express. And with transactions conducted using QR codes that may not leave a trace in US-based systems, preventing all use of the apps will prove difficult.
As the ban takes effect 45 days from the signing of the executive order, that's a problem the incoming Biden Administration gets to solve. ®