If you were logged out of Facebook tonight, you are not alone. Facebook states that users were logged out of the social site due to a "configuration change."
The mass Facebook logout occurred at approximately 8:30 PM EST on Friday, with users suddenly greeted by a message stating, "Session expired. Please login again."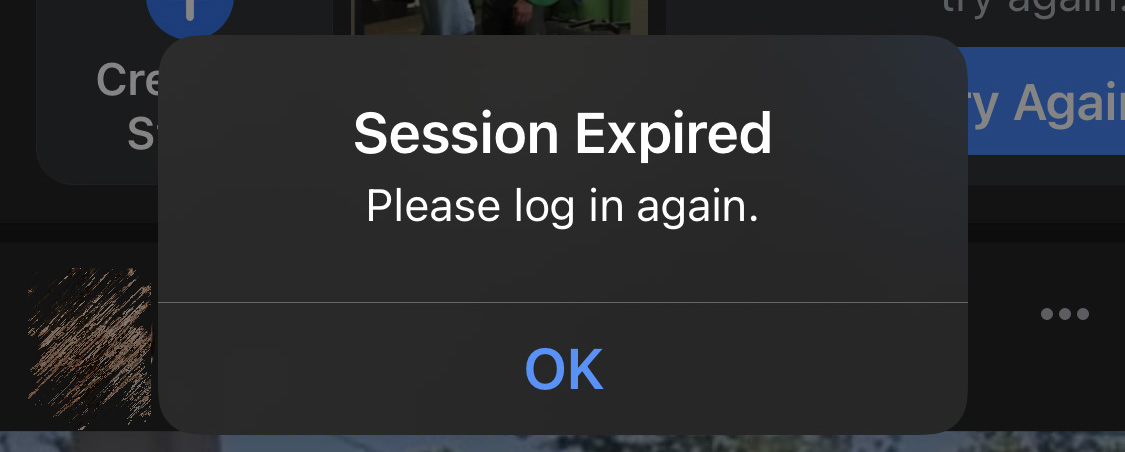 Once pressing OK, users were required to log back into Facebook, with many realizing they no longer remembered their passwords.
No I don't know my Facebook password, that ish been signed in since 2006

— Kaitlin Brown (@KMEIST13) January 23, 2021
From reports on Twitter and DownDetector the majority of users logged out were using a mobile device.
Facebook said they are aware of the issue and believe a configuration change caused the mass logou
"We're looking into reports that some people are currently having to login again to access their Facebook accounts," Facebook told BleepingComputer. "We believe this was due to a configuration change and we're working to get things back to normal as quickly as possible." 
Many have posted concerns that Facebook suffered a security incident that caused them to reset the login sessions. While the resetting of sessions would be a good way to perform a mass-logout of Facebook users, there is no indication at this time that a breach occurred.
Update 1/23/20: Facebook shared the following statement with us Saturday morning:
"On January 22, a configuration change caused some people to be logged out of their Facebook accounts. We investigated the issue and fixed it for everyone earlier today. We're sorry for the inconvenience." – a Facebook company spokesperson
This is a developing story.