Today, Microsoft announced that they have started to roll out a preview of the Windows 10 21H1 feature update to Windows Insiders in the Beta channel.
Microsoft also confirmed that the Windows 10 21H1 feature update would be delivered as an enablement package, allow Windows 10 2004 and 20H2 users to install the feature update very quickly.
However, users on earlier versions of Windows will need to install the full update and take much longer to install.
"Customers running either Windows 10, version 2004 or version 20H2 who choose to update to the new release will have a fast installation experience because the update will install like a monthly update." Microsoft's John Cable announced today.
"For consumer or commercial users coming from versions of Windows 10 earlier than the May 2020 Update (version 2004), the process of updating to the new release will be the same as it has been and will work in a similar manner to previous Windows 10 feature updates, using the same tools and processes," 
Microsoft further states as Windows 10 21H1 release is targeted for the first half of 2021, all versions will receive 18 months of servicing.
Some of the new features announced in Windows 10 21H1 include Windows Hello multicamera support, Windows Defender Application Guard improvements, and Windows Management Instrumentation (WMI) Group Policy Service (GPSVC) performance improvements.
A preview release of Windows 10 21H1 is available now to Windows Insiders in the Beta channel.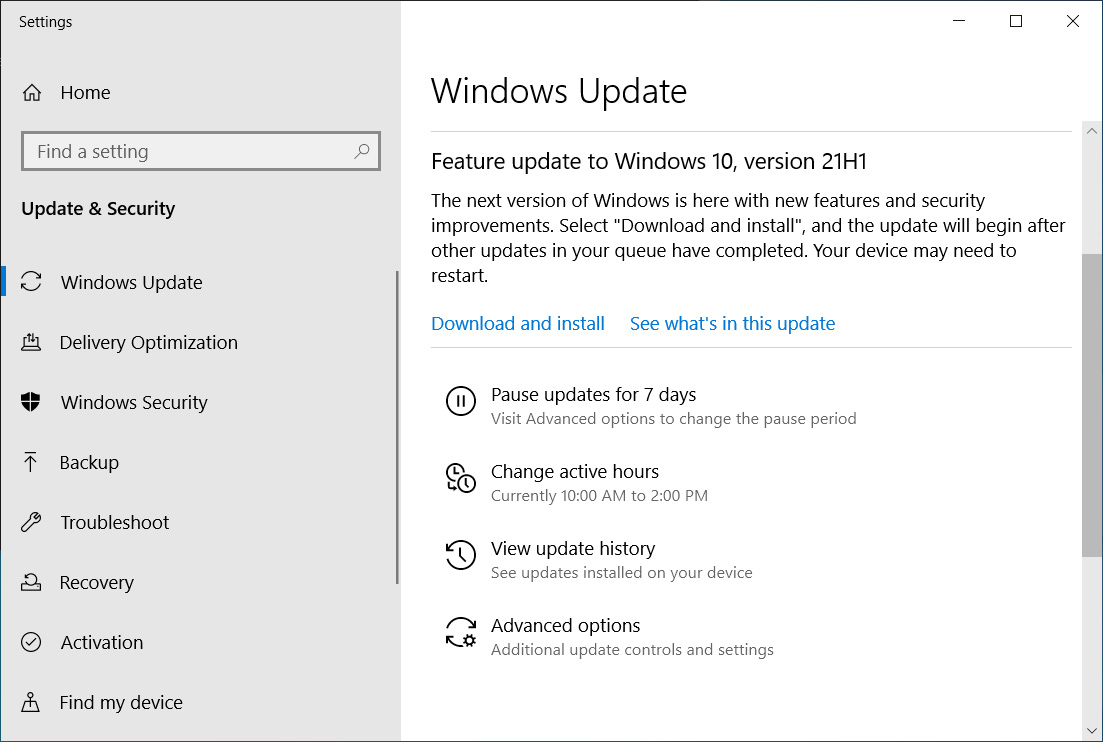 After installing the feature update, Windows 10 will be at build 19043.844.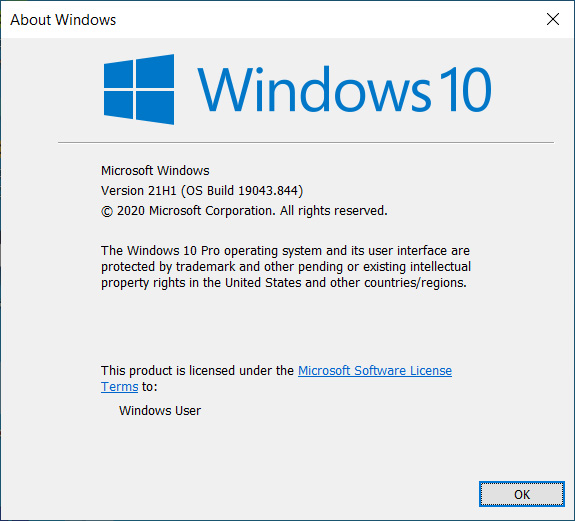 If you are on the Windows Insider 'Release' channel, you can install Windows 10 21H1 by switching to the 'Beta' channel and performing a 'Check for Update' in Windows Update.