Canadian undergraduate research university Lakehead has been dealing with a cyberattack that forced the institution earlier this week to cut off access to its servers.
The school's services, including its website, have been down since Tuesday, with personnel shutting down computers on the Thunder Bay and Orillia campuses to stop the attack from spreading.
Services still down
In a communication on Thursday, Lakehead University provided some details about the attack saying that it was aimed at its file share servers. The school did not disclose the nature of the incident, though.
"As soon as Lakehead's Technology Services Centre (TSC) became aware of the potential threat to our servers, TSC removed all access to them," the University said.
An investigation is underway, trying to determine what servers and information have been impacted by the security incident. Until the assessment completes, "all information used and stored on our file share servers will be inaccessible, and on-campus computers will not be available for use."
The University recommends anyone that kept credential sets in documents on its file sharing system or on a campus office computer to change their passwords as a precaution.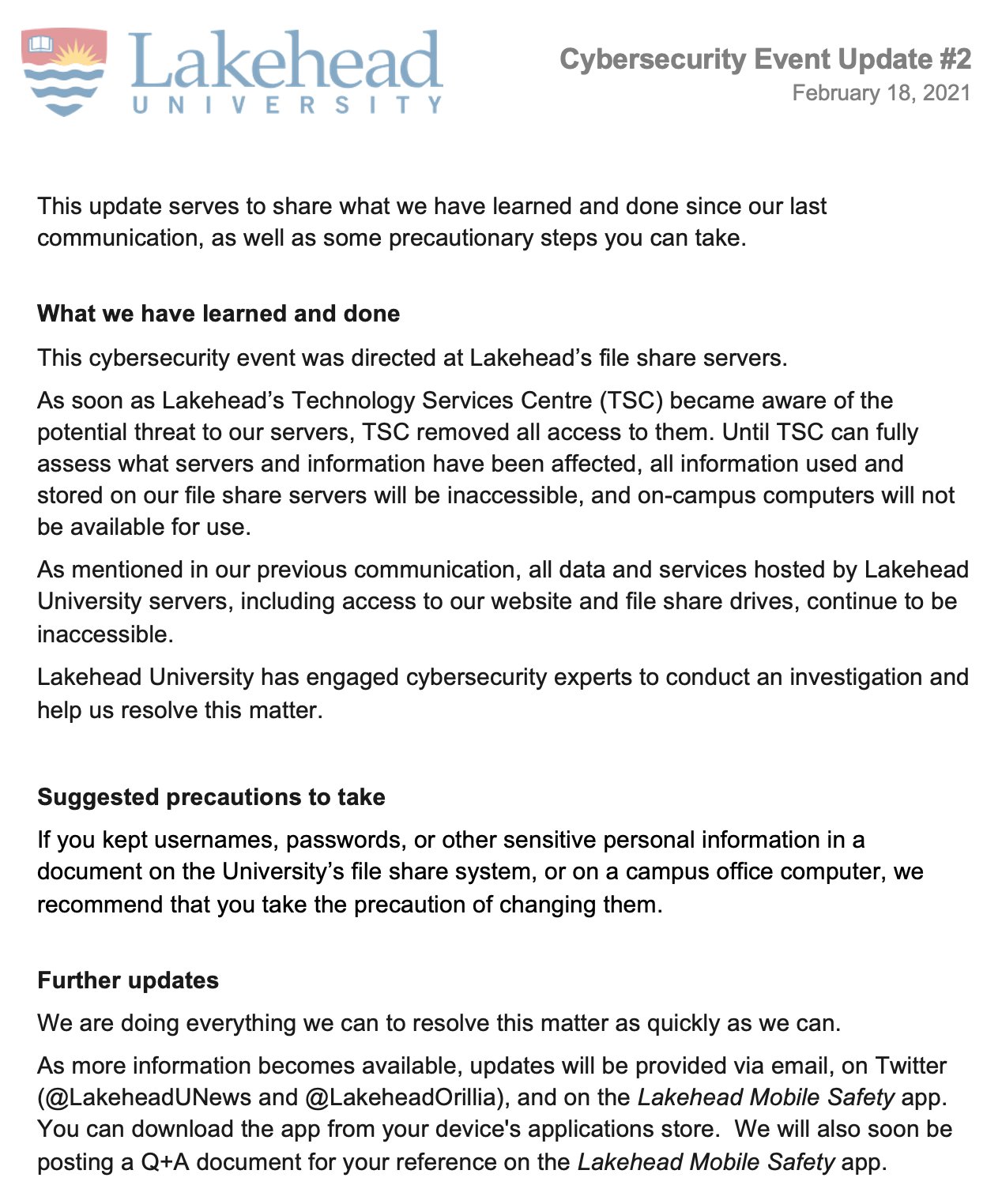 While this is a sensible recommendation in case of a breach, the fact that the attack spread to campus office computers may indicate a ransomware attack. However, as previously mentioned, the University has not disclosed the nature of the attack or its extent.
At this point, school officials have not said if the attack impacted personal or financial information handled by the University.
Academic performance affected
Lakehead University has canceled all its events, including webinars and virtual Thunder Bay and Orillia campus tours scheduled for this Friday.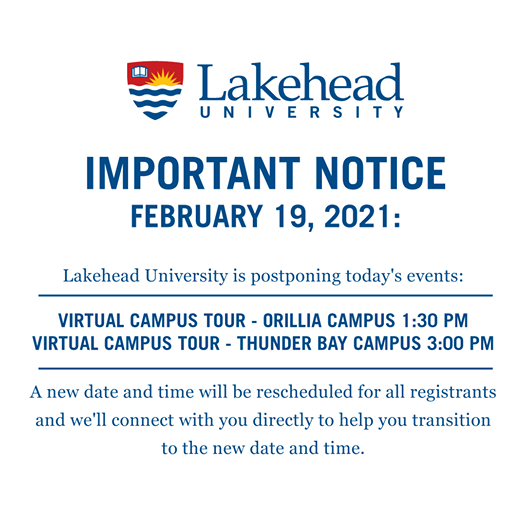 Because all the services are down, some students could not communicate with their instructors, get their academic calendar, use the library, submit papers or payments with a deadline.
In a tweet on Friday, Lakehead University offered a possible solution for students, faculty, and staff to get email access. This method does not work in all cases, though. The school said that if the login information is available in the browser, users could load Gmail inbox.
Students rely on the school's services to access online learning platforms. Course links, Google services (Gmail, Docs), and the University library are essential for them to prepare for midterms.
For the time being, University officials have not decided about the moving the deadlines for assignments, deferring exams, or extending reading week, despite a students' petition, but are not excluding it. They are aiming to restore services soon and start classes on Monday.