Audacity 3.0 has been released with a new AUP3 file format that makes it harder for projects to become damaged and to increase performance while editing audio.
In the past, when saving an Audacity project, the program would create a .aup file and an associated subfolder containing multiple other files related to the project. If any of these files were deleted or became corrupted, the project would no longer open.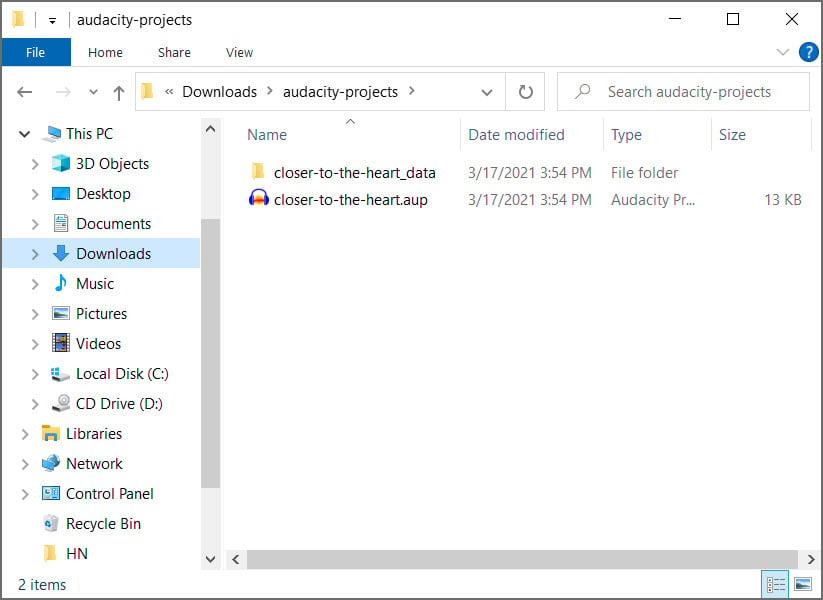 With today's release of Audacity 3.0, a new AUP3 file format was introduced that stores everything needed to properly open a project into a single file, as shown below.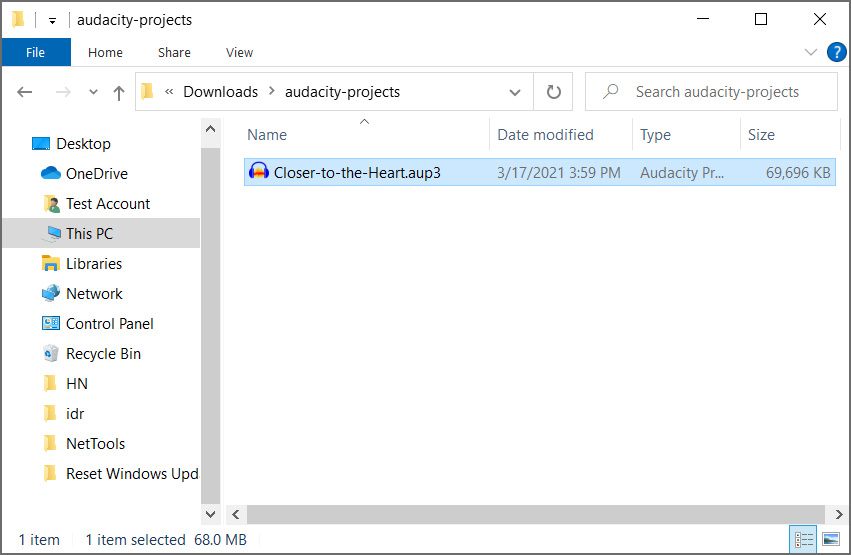 This new format is an SQLite 3 database that Audacity says should make editing audio a little faster. However, closing and saving a project will be a bit slower.
"Working with .aup3 projects editing audio should on most machines be a little faster than before, because there are fewer files being worked on."
"Finishing and closing a project at the end of working can be quite a lot slower, since there is more to do when a project is closed. We think the trade offs are worth it," Audacity explained in a blog post.
When opening the older Audacity project in the 3.0 release, the projects will be updated to the new AUP3 file format.
In addition to the new project file format, Audacity 3.0 adds an improved 'Noise Gate' effect, a new 'Label Sounds' analyzer, and fixes over 160 bugs that have been plaguing the software for some time.
You can find the complete list of improvements found in the Audacity 3.0 release on this page.