Microsoft today announced that Microsoft Defender for Endpoint, the enterprise version of its Defender antivirus, now comes with support for Windows 10 on Arm devices.
Windows 10 on Arm, a full-featured version of Windows 10 designed explicitly for Arm devices, has run most apps since the first such devices (known as Always Connected PCs) were launched in late 2017.
"These devices are designed to take full advantage of the built-in protections available in Windows 10 such as encryption, data protection, and next gen antivirus and antimalware capabilities," the Microsoft 365 Defender Team said today.
"Microsoft Defender for Endpoint compliments these security features with an industry leading, unified, cloud powered enterprise endpoint security platform that helps security teams prevent, detect, investigate and respond to advanced threats, while delivering secure and productive end user security experiences."
Defender for Endpoint's functionality and capabilities are identical on devices Windows 10 on Arm devices, providing everything from the onboarding experience to device inventory, response actions, advanced hunting, alerts, and more.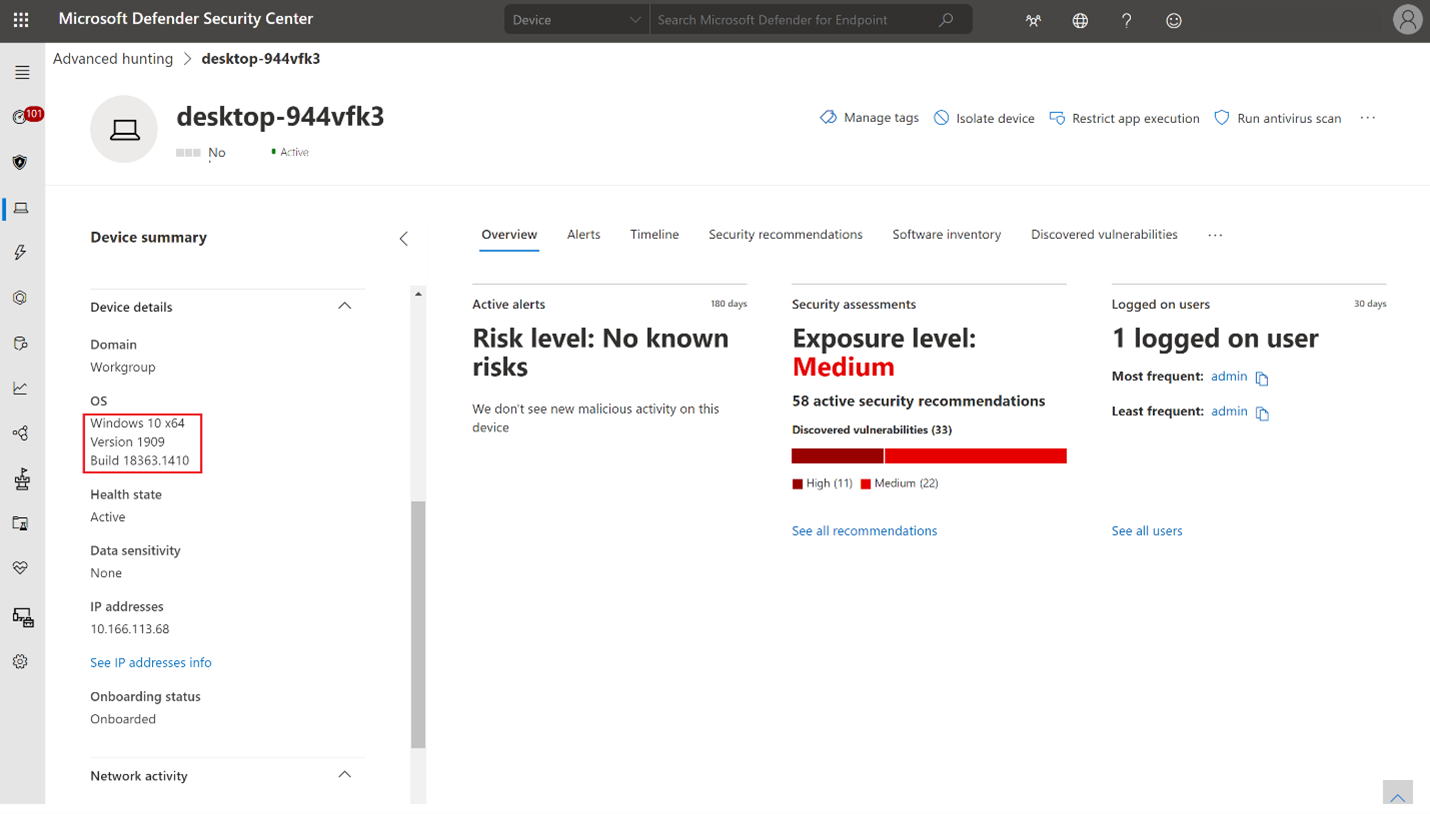 This is part of a larger effort to expand the endpoint security platform's capabilities across all popular operating systems to make it possible for security teams to defend all their endpoint users.
In June 2020, Microsoft's enterprise antivirus expanded to more non-Windows platforms reaching general availability for Linux customers and public preview for Android, one year after the company added support for macOS as part of a limited preview.
By expanding support to other operating systems, Redmond strives to provide a unified security solution for today's most popular platforms in enterprise environments.
"Arm technology is enabling the digital transformation with innovative new form factors, better connectivity and mobile possibilities, instant-on technology, and amazing battery life," Microsoft 365 Defender Team added.
"Microsoft's investment in Windows 10 on Arm offers powerful, highly-mobile experiences, with security at the core.
"As we continue to move forward in a new hybrid work environment, security needs to be an integral part of that change. Microsoft is committed to empowering defenders in their daily efforts to protect their organizations' data and employees."