The next feature update "Windows 10 May 2021 Update" is going to be a minor service pack style-like release with quality improvements and bug fixes.
While the next update is all about improvements, preview builds and reports have suggested that Windows 10 version 21H2 is going to be a big release with something new for everyone.
In addition to design improvements, we're also expecting nifty improvements for Windows File Explorer, Settings, and more.
File Explorer
Windows 10 Sun Valley will update File Explorer to add a new Extract All option for OneDrive files. This option is visible when you right-click on a zipped OneDrive file that was set to online-only.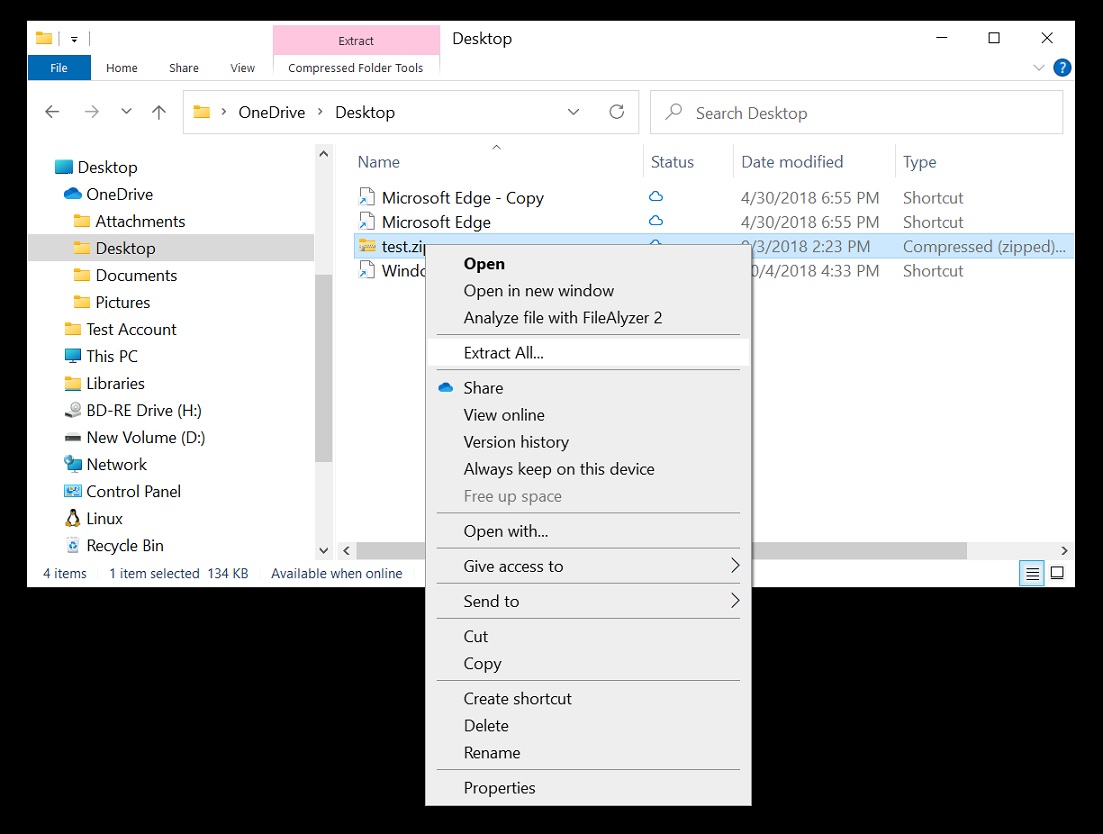 The second new feature is support for CTRL + Left / Right arrow when renaming files. This will allow you to move your cursor between words in the file name, as well as CTRL + Delete and CTRL + Backspace to delete words at a time, like other apps and tools in Windows.
Windows Camera Settings
Microsoft is introducing a new Camera Settings page for advanced users to help them manage the existing cameras, add/remove cameras and configure the default image settings of each one.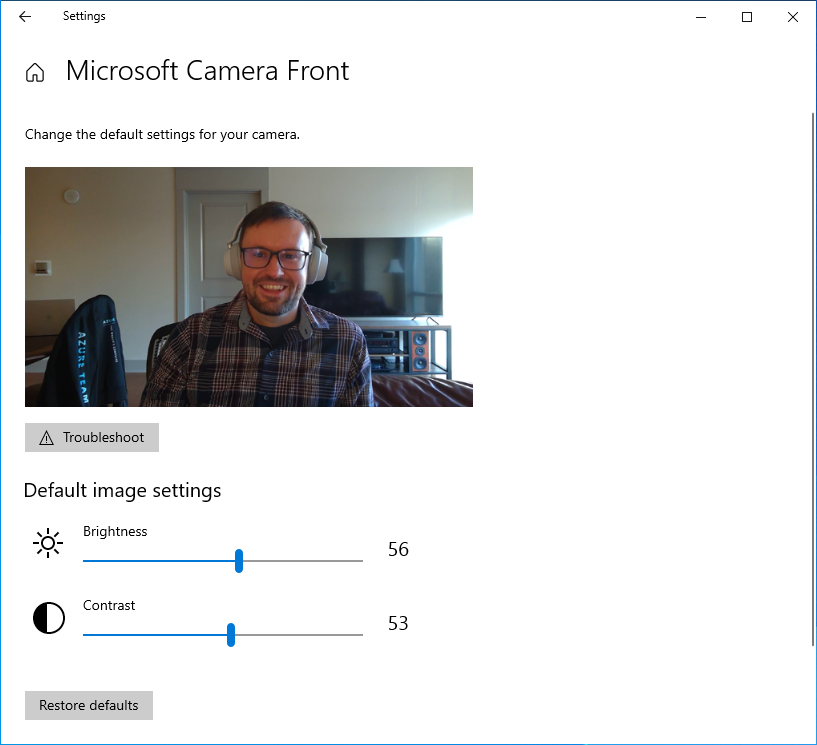 This new Settings page can be found at Settings > Devices > Camera and users can use it to configure the default image settings,
As you can see in the above screenshot, this page can be used to change the brightness and contrast.
Display Settings
Microsoft is adding a new option to the Settings app that will allow you to turn off the content adaptive brightness control (CABC) feature. For those unaware, the CABC feature is used by OEMs like Dell and Lenovo to improve battery performance on PCs, but it comes at the cost of image quality.
In some configurations, it can result in distracting brightness changes.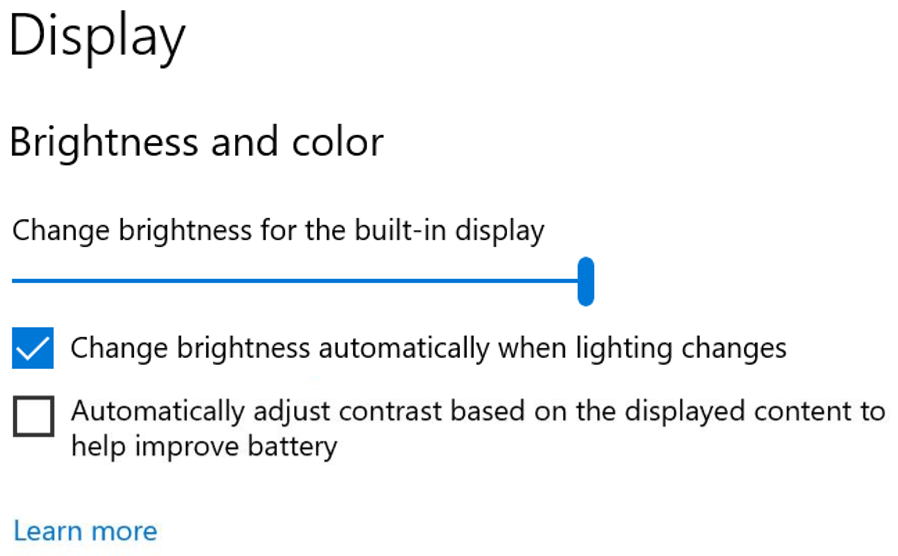 Starting with the Sun Valley update, you can turn off the feature by navigating to the Display Settings page.
Battery usage
Windows 10 Sun Valley comes with a redesigned 'Battery' settings page with detailed graphs. This will help you understand how your laptop/notebook uses  uses the battery.
Once enabled, you will notice the new graphs within the currently Battery settings. As shown in the below screenshot, you can see your laptop's battery level throughout the day.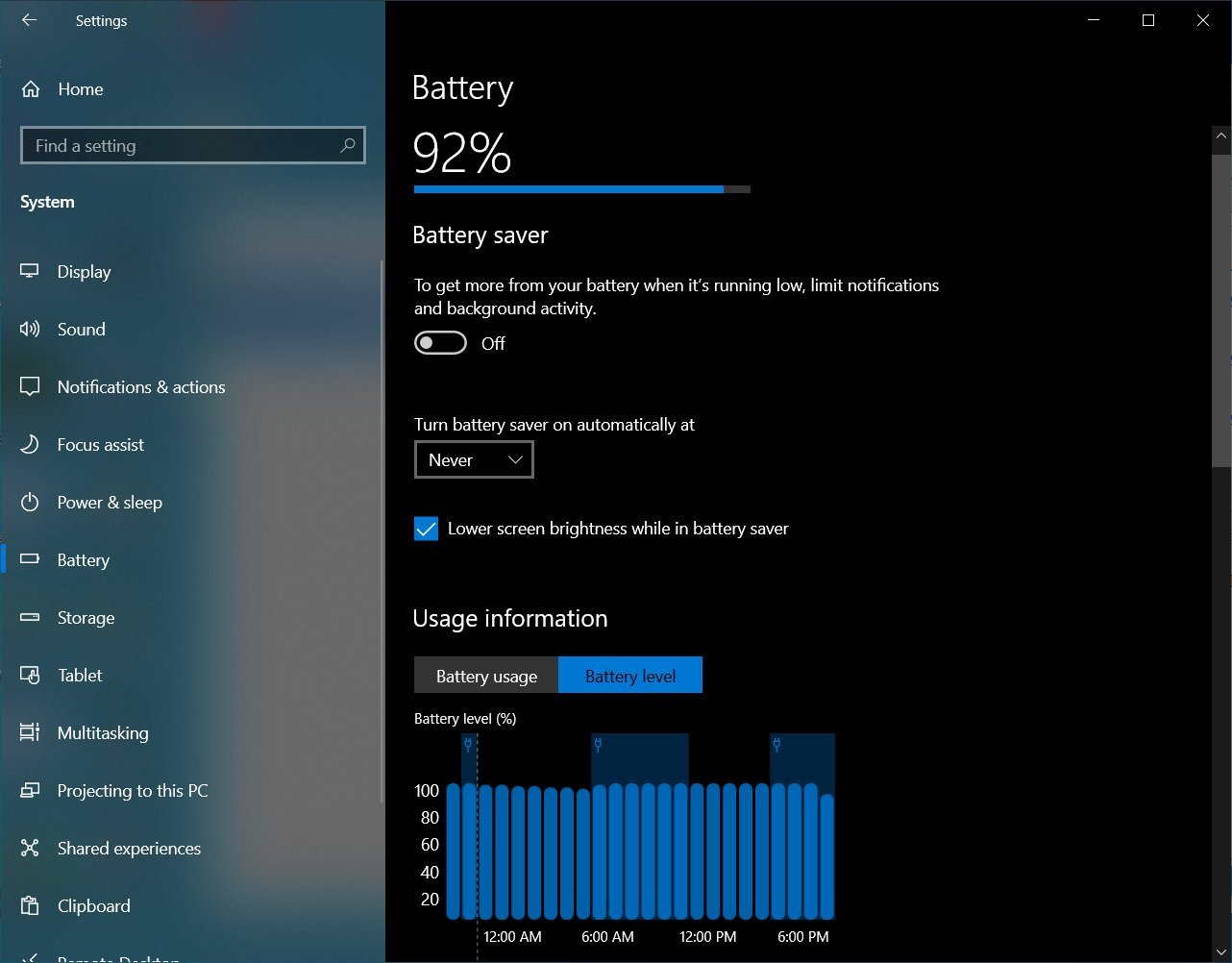 Likewise, you can also open the bar graph view to better understand the battery usage over the past seven days.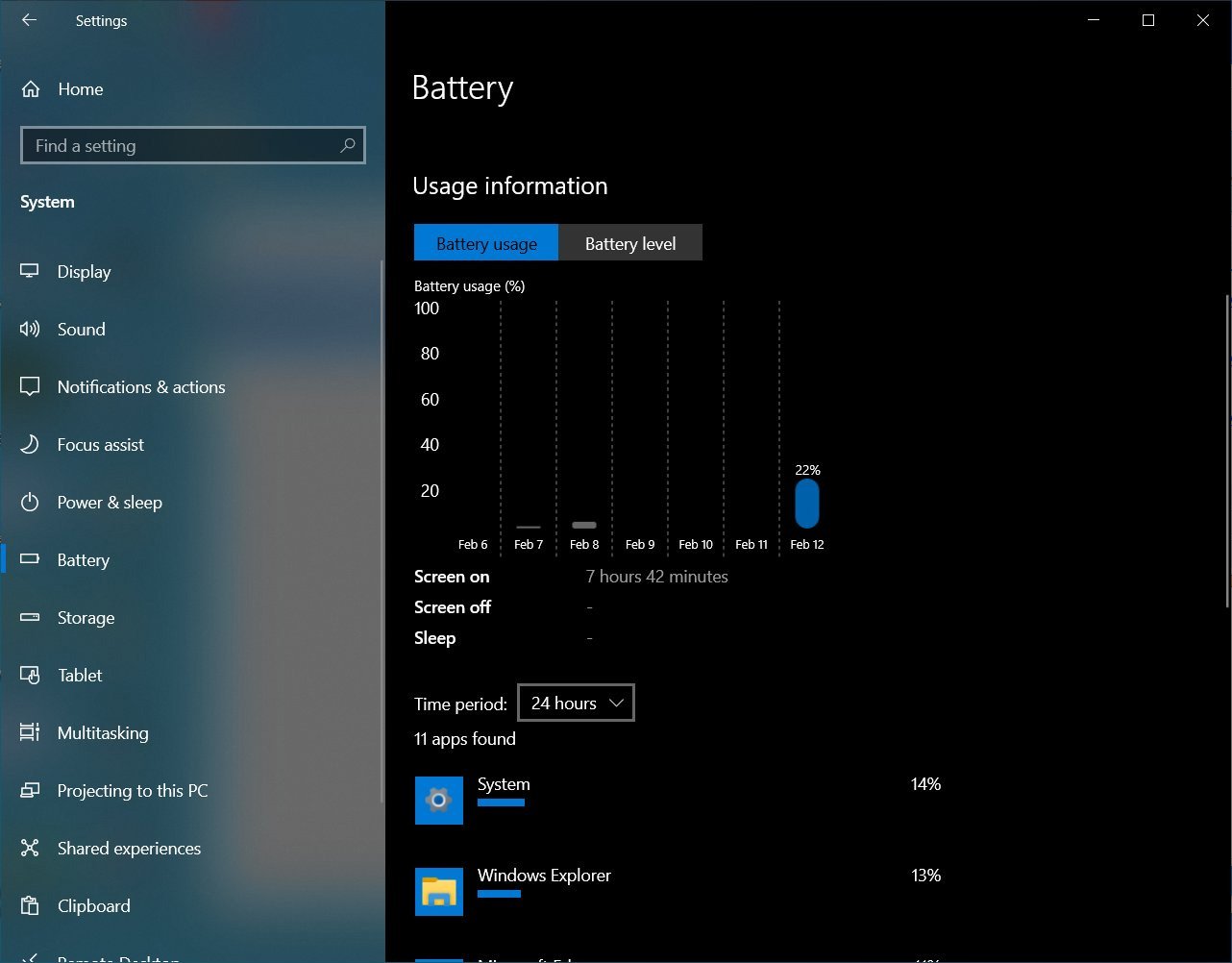 Device Manager
In the latest preview builds, Microsoft is experimenting with new filters for the Device Manager. The first new filter is 'Devices by driver', which allows you to get a list of devices using a particular driver. The second option 'Drivers by type' lets you view the .inf driver files by the type of device.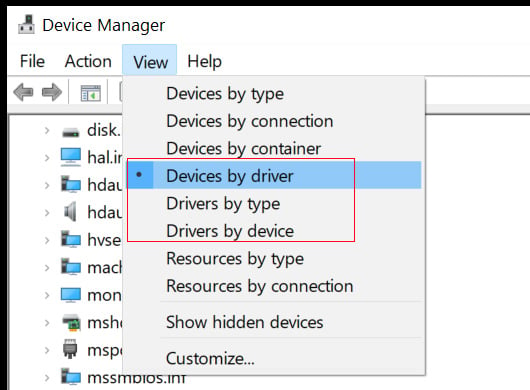 The third new option  'Drivers by device' will display the .inf files under the name of the device using it.