The Windows 10 Notepad will soon include a built-in notification that alerts users when a new version is available.
Starting in 2018, Microsoft began modernizing the Windows 10 Notepad text editor with new features such as wrap-around find and replace and UTF-8 support.
Then in 2019, Microsoft waffled between whether or not they would be distributing Notepad via the Microsoft Store.
Finally, in March 2021, Microsoft announced with the release of Windows Insider build 21337 that Notepad is becoming an inbox app, which is updateable via the Microsoft Store outside regular Windows 10 updates.
Notepad alerts you of new versions
Recently, Windows internals researcher and CrowdStrike VP of Endpoint Engineering Alex Ionescu tweeted about a new Notepad feature that alerts users when a new version is available.
This alert, shown below, is displayed when the Windows 10 Notepad is already open and a new version is installed via the Microsoft Store.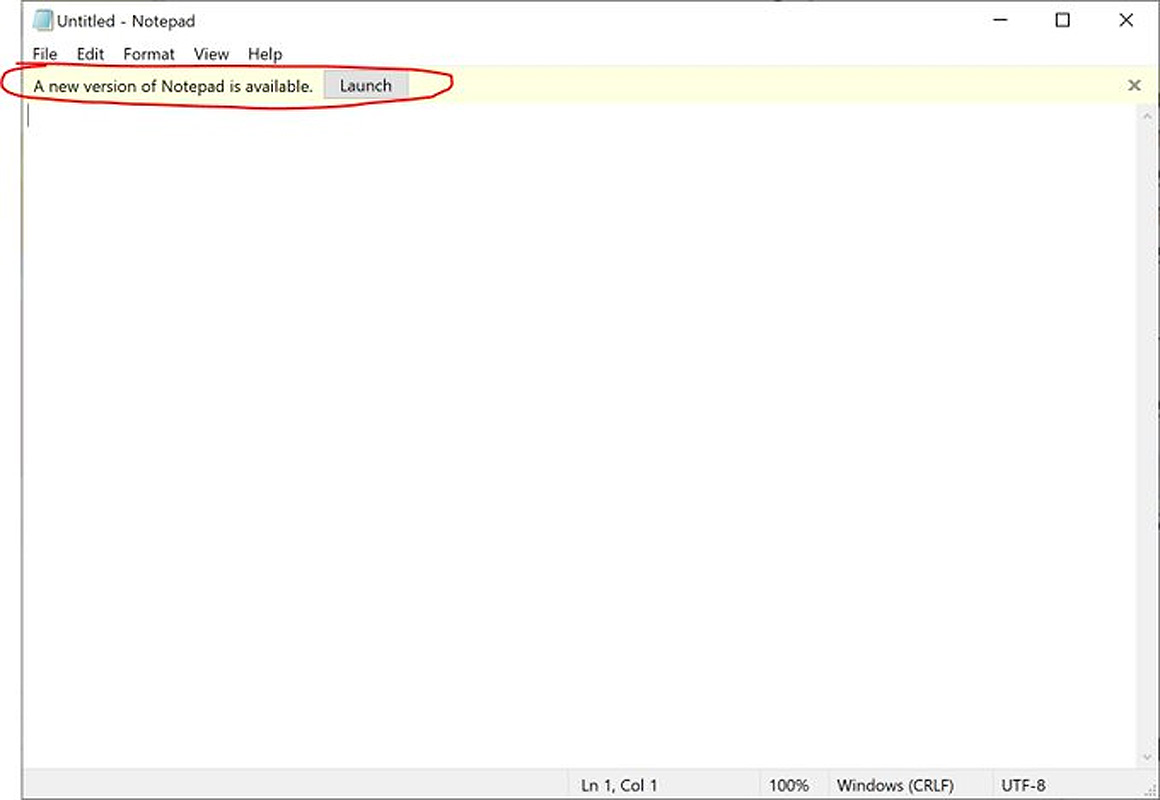 Currently, Notepad is distributed through the Microsoft Store for users running Windows 10 Insider preview builds in the 'Dev' channel. 
Our experience was a bit different from Ionescu when installing a new version of Notepad on Windows 10 Insider build 21376 from the 'Dev' channel.
When we had open Notepad windows and the Microsoft Store installed a new version, Notepad would automatically restart to use the latest version after a short time. After restarting, Notepad would restore the content from our previous windows.
It is not clear why Ionescu's Notepad window displayed an alert rather than restarting. However, it could have been caused by Windows being unable to restart the program automatically for some reason.
With Notepad now being developed outside of the standard Windows 10 code base, delivering through the Microsoft Store will provide users new and updated features at a more rapid pace.
As it is common to open numerous Notepad windows and leave them open for many days, or in my case, for weeks, a system that notifies users of new versions is a handy feature.