Microsoft has paused the Windows 10 KB5001649 cumulative update rollout, likely due to installation issues and reported crashes. Microsoft is now offering the previously released KB5001567 emergency update instead.
The March 2021 updates have been a complete mess when printing, with update after update causing new issues to arise.
After the release of the March 2021 Windows 10 KB5000802 and KB5000808 cumulative updates, users began experiencing "APC_INDEX_MISMATCH for win32kfull.sys" BSOD crashes when printing. Other users experienced different issues, such as blank pages, black bars in printouts, and background graphics not printing.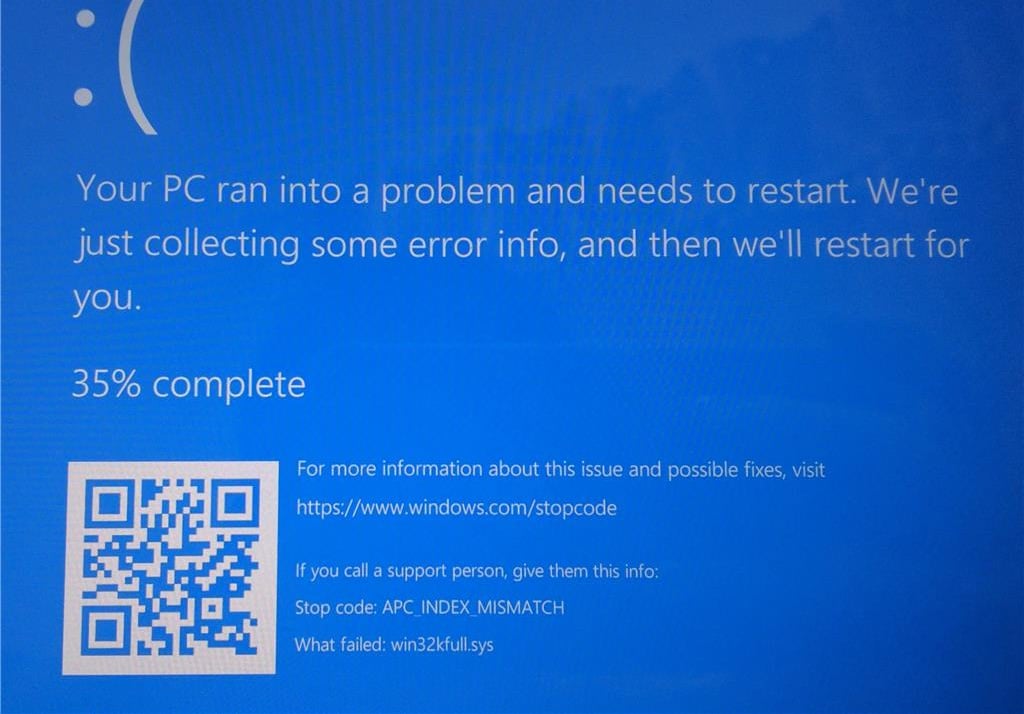 To fix these issues, Microsoft released the emergency out-of-band update KB5001567 on March 15th. While this update fixed the bug causing Windows 10 to crash when printing, it did not resolve the other issues users experienced.
"The updates caused missing text and graphics during print jobs to local (usb) Zebra industrial label printers – various models. Once KB was uninstalled all printing normalized. Watch out for KB5000802, KB5000808, KB5000809 and KB5000822 depending on version of Windows 10," a user reported in one of our articles on these printing issues.
To fix the remaining issues, Microsoft released a second OOB emergency update on March 18th, known as KB5001649. This update was supposed to fix formatting issues, missing graphics elements, blank pages, or black bars on printed pages.
Microsoft released this update through Windows Update as an optional update, and it replaced the previously offered KB5001567 update, as shown below.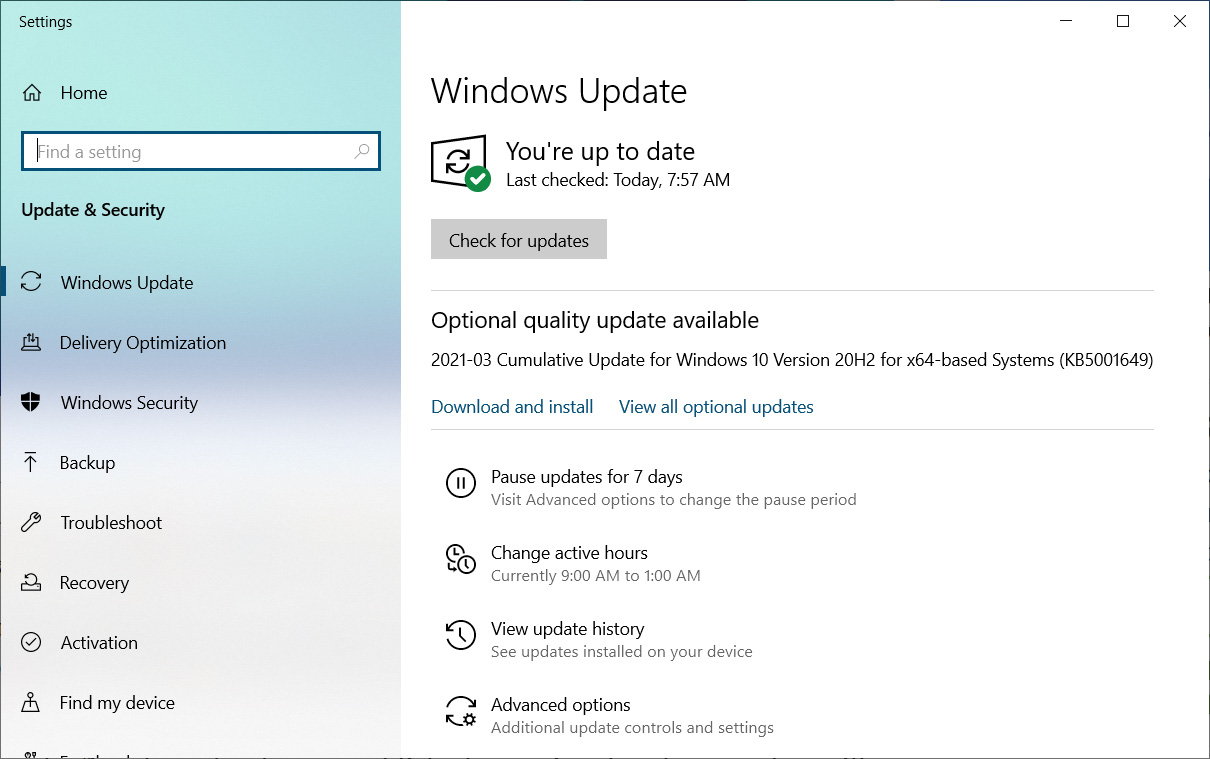 Microsoft pauses the rollout of KB5001649 printing fix
Starting today, Microsoft appears to have paused the rollout of KB5001649 as it is no longer available on any of our devices that were previously offered the update.
Instead, when checking Windows Update, the same devices are now offered the KB5001567 update released earlier this week instead. As KB5001649 superseded KB5001567, the only explanation is that KB5001649 is no longer offered via Windows Update.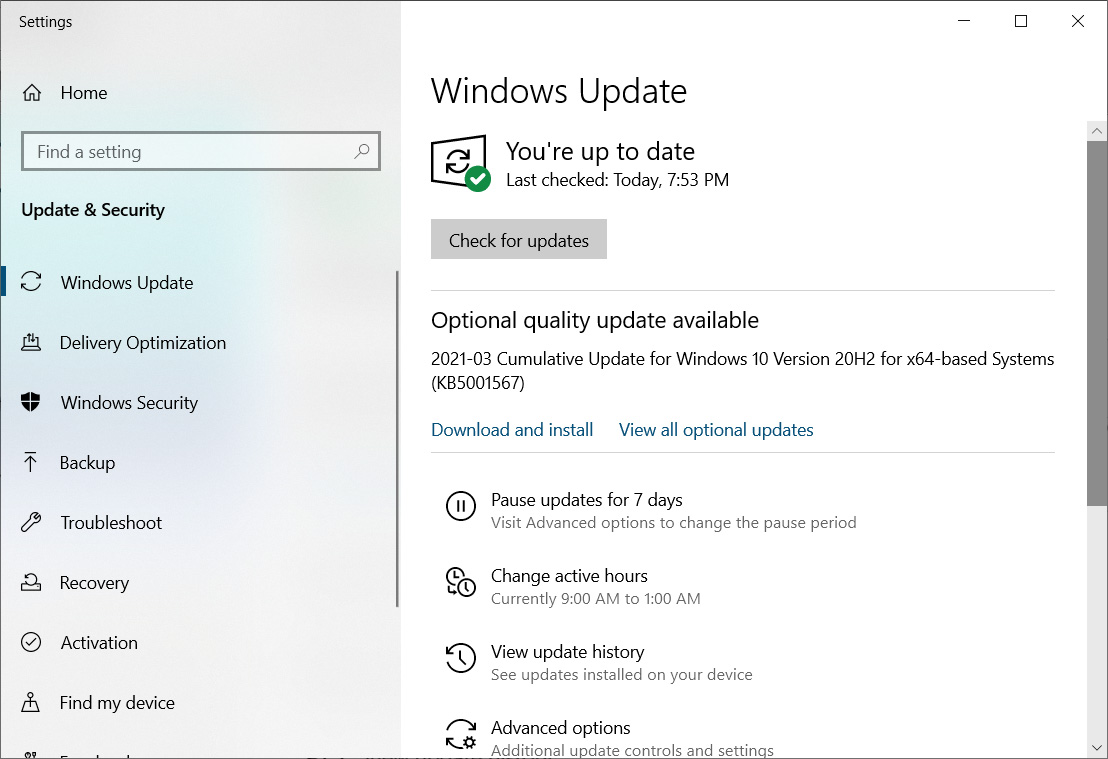 Windows Latest and BornCity have also confirmed this pause of the KB5001649 update.
Microsoft has not provided any official reason for the pause, and the KB5001649 support bulletin has not been updated with any information. Furthermore, the update is still available via the Microsoft Update Catalog, just no longer via Windows Update.
The rollout has likely been paused due to the many reports [1, 2, 3, 4, 5] of users receiving a "We couldn't install this update , but you can try again (0x80070541)" error when attempting to install the update.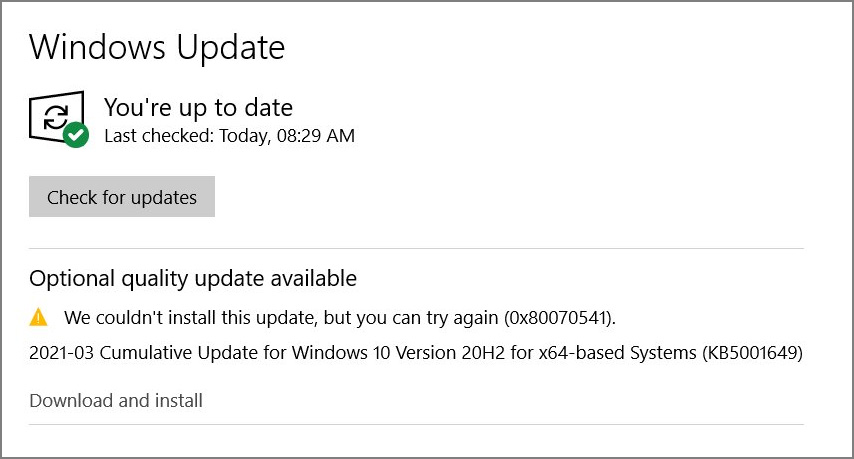 Another possible reason is that people are still crashing when printing with this update installed.
"This didn't work for the instance I had today. I ran KB5001649 but when tried to print (Kyocera TaskAlfa) the system crashed. I am reverting back to disabling updates for the time being manually removing," a reader reported in one of our articles.
Unless you are experiencing printing issues, it may be wiser to hold off on these optional non-security updates until Microsoft can provide further information.
BleepingComputer has reached out to Microsoft to learn why the update's rollout has been paused but has not received a response yet.